JUNE 2020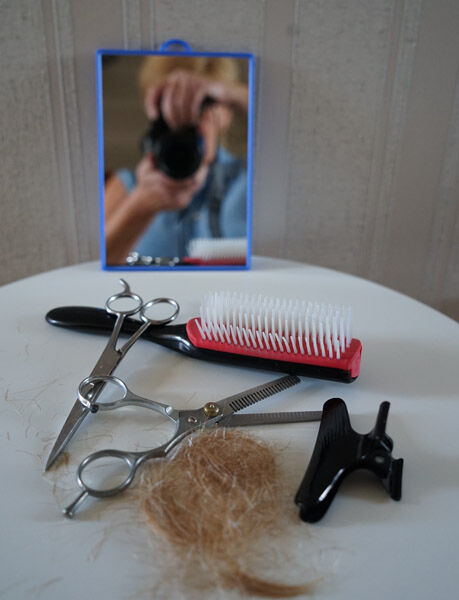 FAMILY REUNION
(click on thumbnail to see larger image)
30/06/2020
June has arrived with more sunshine and more warmth ! The weather has been fabulous and a great help to lift the spirits during these difficult times.
Scotland's patience and hard work adhering to our lockdown rules has paid off a little and it means we can see our families...at a distance...outdoors. After not seeing my daughter and granddaughter for 12 weeks it is like winning the lottery ! It was so wonderful to see them and great excitement on both sides. It made things easier also being nice weather so we could safely sit in the garden at a distance and catch up !!
The other thing during lockdown that has been difficult for most of us ladies....and some men ! is that we cannot have our hair cut !! Putting things into perspective it's not the end of the world. However perhaps some of us have learned a new skill !! How to cut our hair !!
I'm sure once our hairdressers can return safely to work and we can safely have our hair cut professionally they will have many mistakes to rectify....mine being one of them !! I have had a wee snip here and there at least so I can see to take photographs !
I continue to take photographs in the local area now that we have a 5 mile mile rule of travel distance. Spring has sprung into summer and the landscapes are lush and green. Wild flowers are blooming, birds are singing and nature is enjoying the peace from our footprint.
We are on the right side of keeping this unforgiving virus at bay, lets hope we continue on the right path. It is unfortunately still out there, we just have to be extra careful and abide by the rules.)
Take care, stay safe.
"We all have an unsuspected reserve of strength inside that emerges when life puts us to the test"